Welcome to the original site for Daniel Ray Ministries.
This site will NO LONGER be updated.
The new site is up and running.
To get there click here: Daniel Ray Ministries
or go to this URL: http://slingshot.to/danielray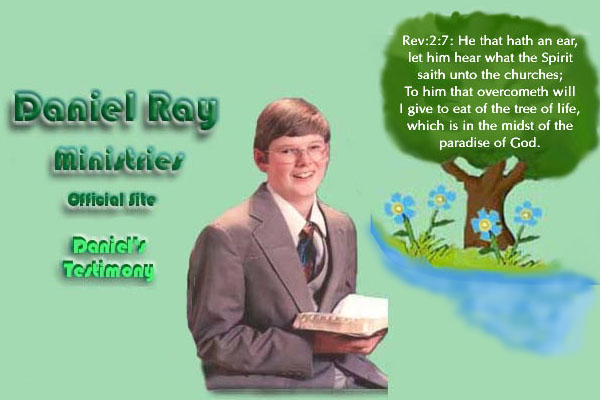 Daniel's Testimony Profiles Products Links Email
Contact Daniel: Singing for the Glory of God - Daniel Ray Ministries
Mailing address:
881 Mountain Springs Road
Odenville, Alabama 35120
Telephone (205)338-0106
E-mail address: Danielrayministries@hotmail.com


Sign My Guestbook
View My Guestbook

Click Here
FastCounter by LinkE
This site is maintained by
Free In Bonds Ministries

You are visitor # since this site was transfered.